Settlement's Newest Collaboration with artist/designer Selven O'Keef Jarmon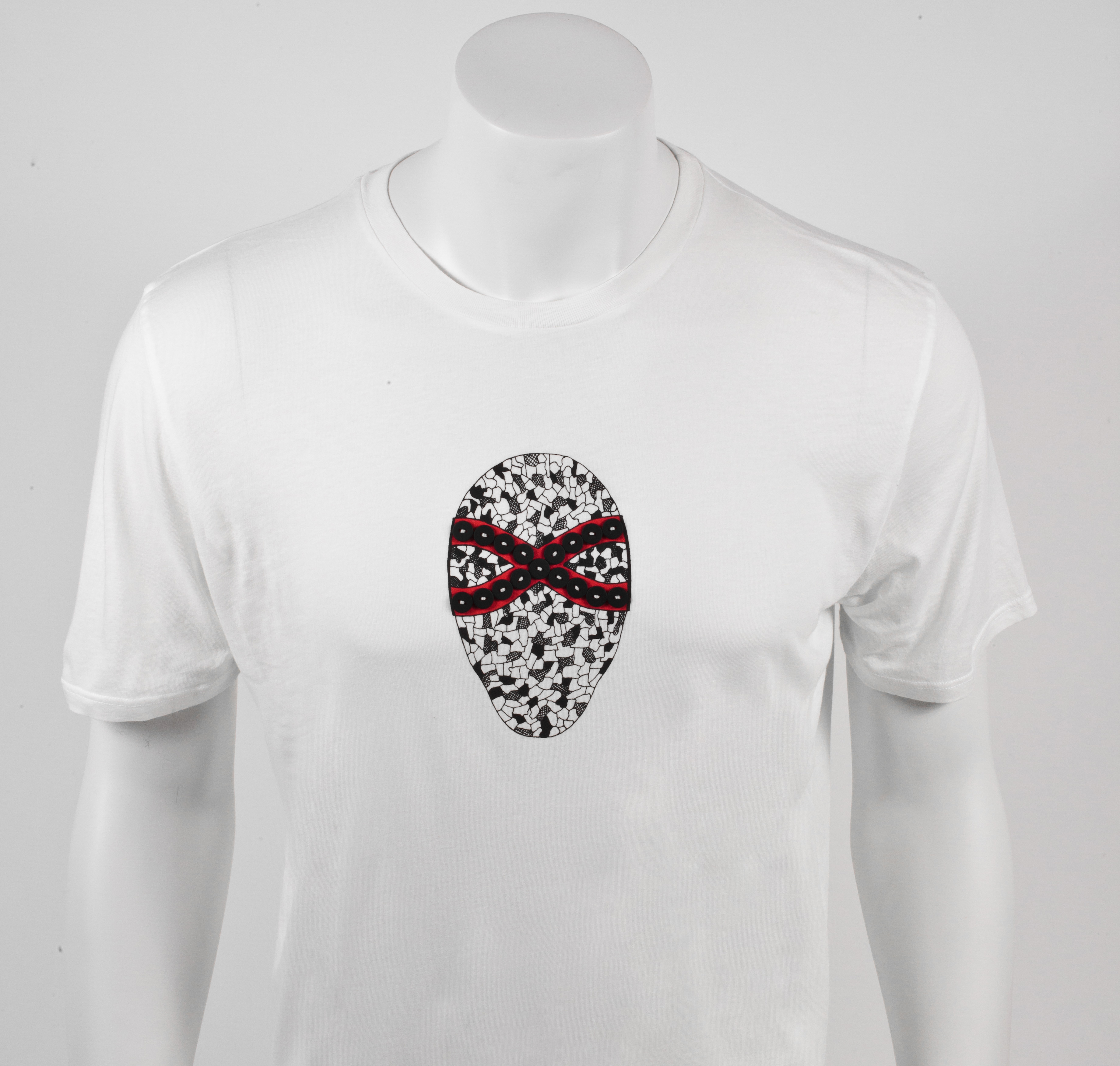 Settlement Goods & Design (Houston) and Selven O'Keef Jarmon (Houston, South Africa) are pleased to present an evening celebrating the newest collaboration the store has done with an outside designer.
The reception for the collaboration is on February 28th, from 6-8pm. Selven will be in attendance.
Selven worked with the existing logo of Settlement Goods & Design to produce his design. He hand drew the "lace face" pattern which comes from the "eye" in Settlement's logo. The hand-sewn buttons add texture and interest to the design to create a commentary on the idea of multiples. Through the juxtaposition of the two design elements, Selven has created something intimate and special from a seemingly ubiquitous object and an original drawing.
About the Designer:
Selven O'Keef Jarmon is a Fashion Designer/ visual artist from the United States who has defined his career as a fashion designer working within the visual arts space as well, playing each medium off each other as social and cultural commentary. He studied music at Texas Southern University. Under his own Label – "Selven O'Keef Jarmon", he has produced two Collections a year (Spring/Summer and Autumn/ Winter), costumes for various theatre productions and was Ghost Designer for Tootsies boutiques before moving to South Africa in 2003. Inspired by a desire to incorporate social consciousness into his work, South Africa became the conduit for channelling interest into the visual art space as his artistic work connected with the social, cultural and political climate there. His visual output in South Africa includes the designing and conceptual development of the Academic Regalia Aesthetic for the newly form Walter Sisulu University while incorporating master class training in gown construction to community seamstress in the Eastern Cape, the development of "New Imaginations for School Uniforms – (NISU)" a project for high school students and community seamstress funded by the Nelson Mandela Institute and the KWANDA Reality Makeover Show for prime time TV South Africa – 13 episodes. Within the scope of the KWANDA TV Show, Selven founded the KWANDA Klothing Label as a collective group of South African fashion graduates. Since moving back to the United States in 2010 and while working in South Africa, Selven has been included in the Perspectives 144 exhibition at the Contemporary Arts Museum Houston, group show exhibitions at Pouissant Gallery, Deborah Colton Gallery featured artist exhibition and Neiman Marcus Dallas Downtown Store Windows for the Dallas Art Fair. His work has been frequently documented in numerous articles and periodicals, TV and Audio Media including the recently published Texas Artist Today coffee table book. His work is in the Private Collections of Artists and the Museum of Fine Arts Houston.